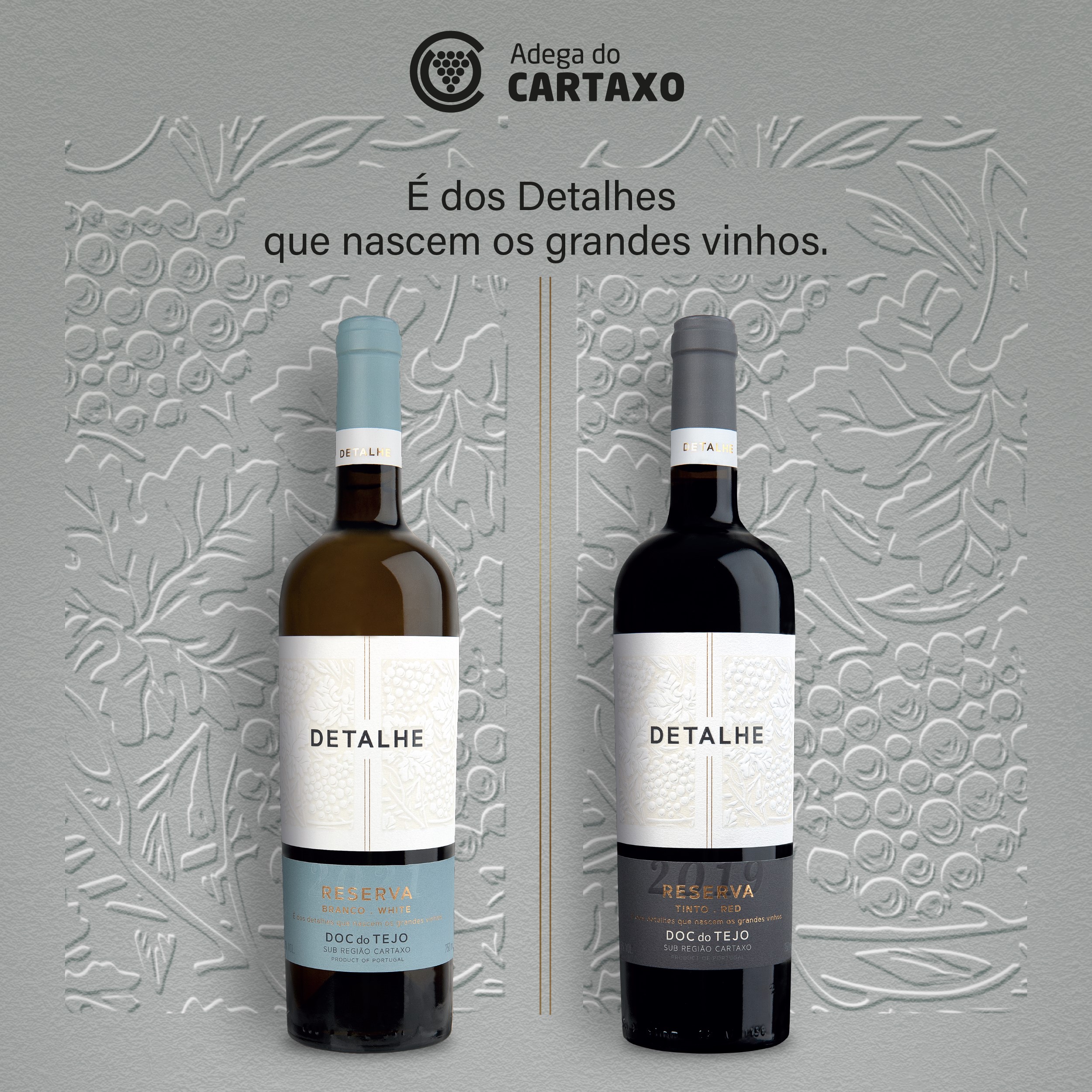 The Adega do Cartaxo has released a new wine - DETALHE.
The Red wine, from the 2019 harvest, produced from the combination of Touriga Nacional, Alicante Bouschet, Syrah, Merlot and Cabernet Sauvignon. The White wine, from the 2021 harvest, produced from the Verdelho and Sauvignon Blanc varieties.
An exclusive production of 20.000 bottles of red and 6.500 bottles of white.
This new brand is characterized by modernity, elegance and refinement in which the detail makes all the difference, defining the final result of a product of excellence.