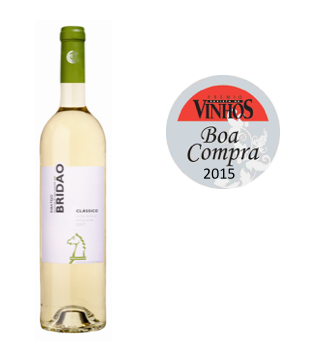 In May, Bridão Clássico Branco was awarded the Good Buy medal by Revista de Vinhos magazine.
Adega do Cartaxo has been honoured once again for a wine that is increasingly sought after by the general public.
Bridão Clássico Branco is clear and bright with a citrus color, a fantastic tropical aroma of good intensity suggesting passion fruit and citrus fruits and a fruity, fresh and balanced flavour with persistent and delicate finish.