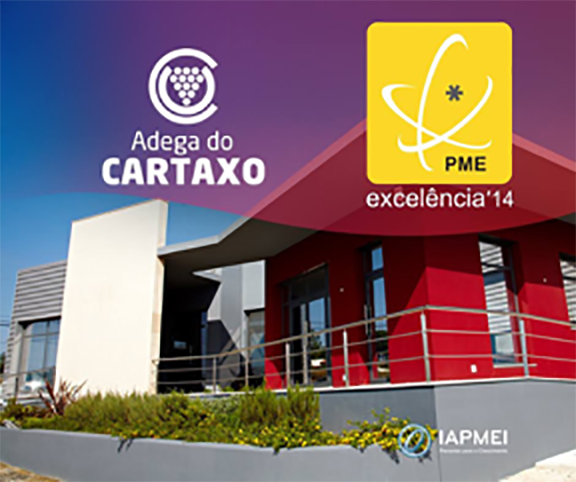 2015 has barely started and Adega do Cartaxo continues to be honoured with countless prizes and distinctions.

The latest was at the Gala dos Vinhos do Tejo ceremony at the Convento de S. Francisco in Santarém on 7 March.

Adega do Cartaxo won the trophy for outstanding company of the year 2014 and our winemaker, Pedro Gil Franco Gomes, was named Winemaker of the Year 2014. Adega also took home six Gold Medals and one Silver Medal.

The ceremony was organised by the Nossa Senhora do Tejo Winemakers' Guild in partnership with the Tejo Regional Viticultural Committee.