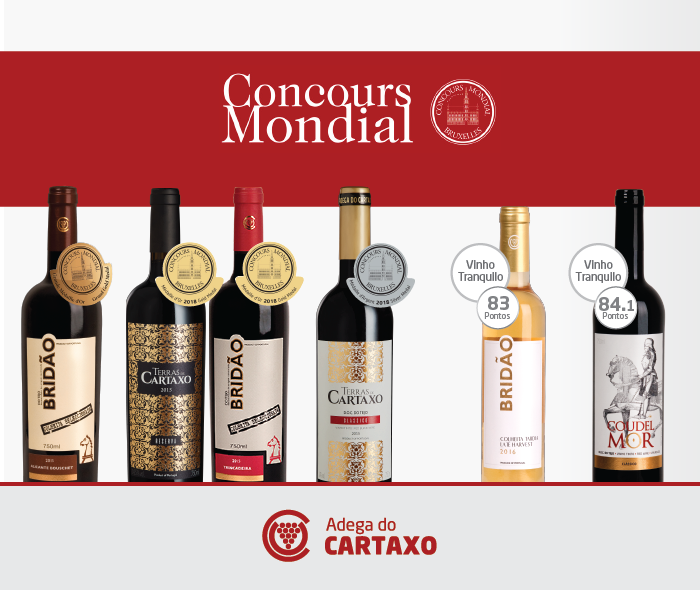 Adega do Cartaxo continues to collect medals.

At the Brussels World Contest we won 4 medals, among which a GREAT GOLD, with the wine Bridão Alicante Bouschet 2015. In addition to this medal, the winery received two more gold medals with the wines: Bridão Trincadeira 2015 and Terras de Cartaxo Reserva Red 2015 and a silver, with the wine Terras de Cartaxo Clássico 2015.

This contest is one of the biggest and most important in the world.

The Adega do Cartaxo has already collected a total of 45 medals this year.