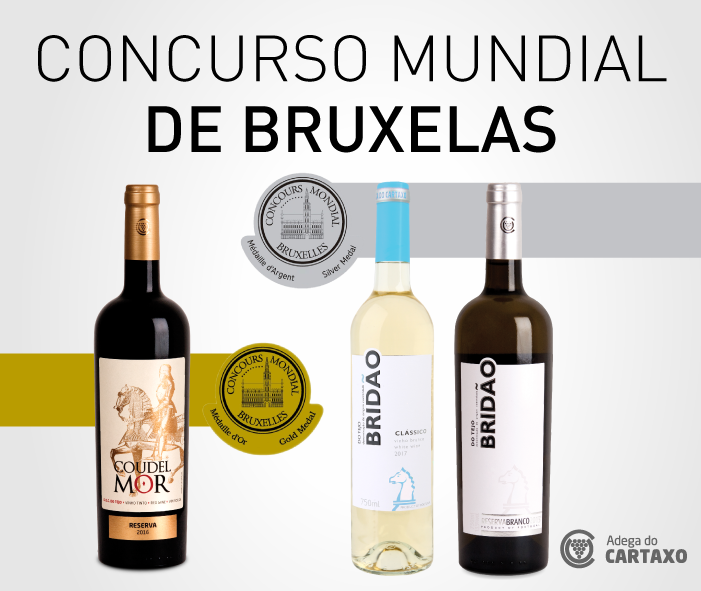 Our winery continues to add medals.
In the World Contest of Brussels (Concours Mondial de Bruxelles) the winery won 3 medals. Gold with the wine Coudel Mor Reserva 2016 and Silver, with the wines Bridão Clássico Branco 2017 and Bridão Reserva Branco 2017.

This contest is one of the biggest and most important in the world.

The Adega do Cartaxo has added a total of 52 medals so far this year.